A long time ago, when premium B-schools were hard to come by, everyone who wanted a corporate career used to enroll for an MBA. With online platforms that offer the knowledge of an MBA and can match the quality of top universities, now do we realize how important doing such a course is. Are MBAs useful for start-ups, and should they run away or towards graduates? Who knows? Should there be a strategy for hiring MBAs? Maybe?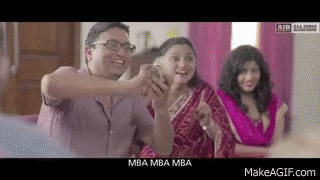 I'm not wrong though, right? I mean, start-ups are small players trying to capture big markets, so who better to help than someone who studied how the big players do it. Right? WRONG! What the graduate wants is quite unpredictable and also depends on the job market sentiments. But it's important to note that companies neither love nor hate MBAs, for them everyone's equal, equally enslavable. 
No hiring policy will ever mandate not hiring a specific type of graduate if the business or function demands it, and it's the same with every kind of company, whether they're an MNC or start-up. Start-ups are as interested in MBA as everyone else is, randomly, some want them, some don't, and some even run away.
Here's what you will learn
Why Does Everyone Say Not To Hire Them?
The growing sentiment does point to the fact that MBA degrees are outdated compared to the new commercial requirements, such as the pace of new era start-ups. According to a 2013 Wall Street Journal column, academician Vivek Wadhwa said he no longer advises start-ups to hire MBAs and [he] discourages students who want to become entrepreneurs from doing an MBA. He explains, "because I have seen a growing mismatch between the skills that business schools teach and what fast-paced start-ups require."
That's essentially saying that MBAs and their curriculums are somewhat primitive the market requirements today. However, this insight came in 2013, and LiveMint reported to argue "why some CEOs don't care about MBAs." Although that's true, the game has significantly changed. 
So What Changed?
An MBA is not an academic or research pursuit, it's a curricular activity that serves as an add-on certification to the fields in which one specializes. Since online programs offer business courses that deliver the same knowledge as most MBA courses do, it's no longer expensive, inaccessible. If some have done it, that doesn't give them the upper hand anymore. Courses that are a few weeks long and have some of the most exceptional educators from different parts of the world can deliver the knowledge better. As a result, companies have started seeing the degree as additional knowledge and the MBA accreditation is given weightage only if relevant to the role. The Messiah, Elon Musk explains it best:
"As much as possible, avoid hiring MBAs. MBA programs don't teach people how to create companies…our position is that we hire someone in spite of an MBA, not because of one."
… that's it. That's literally it. An MBA doesn't give you a higher playing field, specialized knowledge, and doesn't even make you unappealing simply because you have the degree. If you have a reason for getting the degree, there's nothing wrong with it. But it would also be stupidly arrogant to expect better treatment and higher consideration just because of your degree. 
CHA-CHING
Like it or not, the deals usually go haywire, and start-ups typically avoid graduates due to the high packages that they make and the increments they expect. Graduates usually have high expectations since premium B-schools in India provide somewhat satisfactory packages leaving graduates well settled in their comfort zones.
That's why start-ups usually don't go poaching MBA degree holders until the business demands it, and the funds allow it. MBA is an expensive course, in order to break even graduates rush towards employment opportunities that can fulfill such expectations. This doesn't make MBA graduates lofty, only sensible.
To B-School, or not to B-school?
While you don't mandatorily need the degree to work in a start-up or apply for a job with them, the small investment of time and money can significantly sharpen your business acumen. Start-ups will not be too interested in scaling operations immediately and that leads them to delay their investments in hiring business experts, but having one from the start isn't a no-no for them if you fit the role they're roping you in for. 
For instance, a technical background might seem more attractive to the company than your business degree, and they might shortlist you for that reason. However, if you seek the CTC in contrast to your MBA, there are lesser chances of reciprocation. And it's not a bias, the company will consider and compensate candidates for the roles and responsibilities that will befall them immediately. If the employee's business skills are used at a later time without additional compensation, that's a little shady. But as long as you try to maintain clarity with the employer, they will not behave with only your MBA degree in mind.
In short, if you want that insight and are interested in developing a sense of business and strategy, an MBA would be great. You can opt for online courses, distance learning, or weekend/night schools, and if you can, mentally and financially, afford a full-time two-year program, that's the ideal choice. If you've been working for some time and want to enhance these skills to get noticed for better opportunities, the same goes for you. As far as working with start-ups go, they don't care about your certifications, degrees, gender, breed, species, even planet of origin as long as you know your stuff.
A start-up is full of passion and organizational immaturity, and it evolves as the business grows, so there is that maturity period, till which you can stick with them. Start-ups will not give you the highest package but will compensate in the professional benefits decision making freedom and the opportunity to develop the business strategy from scratch.