A sabbatical is an elongated break that helps bring clarity and focus to the work you do. It offers the time to assess personal and professional life, achieve career and academic goals that have taken a back seat over time. Sometimes a sabbatical can lead to a reevaluation of retirement horizon and new retirement goals and objectives.

It is a particular amount of time, which can range from 6 months to a couple of years, during which a person takes a break from their professional career, in agreement with their employer. The term is used synonymously with 'career break' or 'adult gap year' but differs in the sense that the employee returns to work.

While some employers consider it to be an improvement in the productivity of employees, others see it as a waste of company resources. Since most companies frown upon sabbatical policies, especially in India, employees at times feel discouraged to even approach their managers.

With a rise in mental health awareness, some employers feel that time off work can significantly improve work-load management and office pressure. Especially with valuable employees who have a pre-existing condition of mental illness, companies need to be careful and provide a supportive environment. A report by Harvard Business Review suggests that employees who come forward and discuss their conditions – physical, mental, or emotional – display a sense of responsibility and have a proactive approach towards solving problems.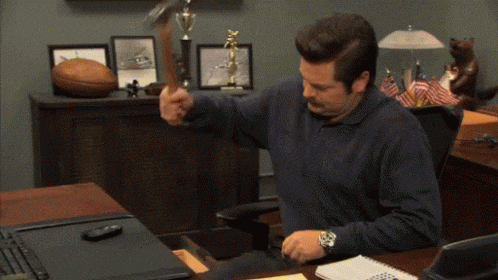 The concept of the sabbatical is based on the Biblical practice of shmita, which is related to agriculture. According to Wikipedia, in Leviticus 25, Jews in the Land of Israel must take a year-long break from working the fields every seven years. A "sabbatical" now means an extended absence in the career of an individual to accomplish a particular objective, e.g., writing a book or travelling extensively for research.
A Fresh Perspective
A short vacation gives you the required energy boost and allows you to recharge for work. Sometimes, however, a small break is not enough. Sometimes a couple of days or weeks isn't the answer, and we need a better motivator for our careers.

The policy for sabbaticals differentiates from organization to organization, depending on the nature, industry, and size of the organization. Some companies will offer a sabbatical from 6 months up to a couple of years for employees with a suitable performance record and based on their responsibilities. The employees are allowed to take a break under certain conditions. It is beneficial for employers as well because employees leave to return with a greater passion for work and a more profound commitment to their job, company, and coworkers.

Such conditions usually deal with situations like the employee is guaranteed a job at the end of the leave; however, the employee's job functions may change. If you are thinking of taking a sabbatical, you need to carefully assess how it will affect your career to ensure you make an educated decision. The amount of people taking lengthy sabbaticals later in life is continuously growing. The rise is partly because companies are becoming more receptive to the concept and the rate at which people are shifting occupations.

If you take a sabbatical to advance your academic qualifications, you could come back to a better job and move up in your organization quicker. A high-level job usually means a higher salary, extended vacations, and a better benefits package. This further implies more income, which would allow you to increase retirement savings and reduce your retirement horizon.
If you feel you want a sabbatical, here are some tips you can use to make it happen.
Decide what you want to experience
If you feel too anxious to let yourself fully unplug and spend most of your time flipping between Hotstar and scroll through job postings on LinkedIn, a sabbatical won't feel restorative at all. During and after your sabbatical, you need to be super happy, rejoiced, and energized, so ask yourself this crucial question: what are you running towards?
The majority of people want to take a break because they're burned out because of their jobs and want to run away.
Running away is okay sometimes, but without a place to run towards, your sabbatical will be characterized by what will come to an end instead of what will start. You probably don't want your sabbatical to be just an opportunity to slowly decompose into your blanket and watch Netflix for four months – but you also don't want to overschedule your time off – so you need to figure out what you're craving. Your sabbatical should ideally contain these elements:
Rest & Relax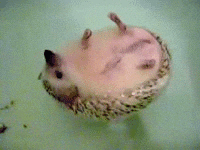 Take an honest, rewarding off-time with no alarm clocks, and unplanned schedules. Don't spend time on too many screens too often, bore yourself but make sure to spend time with yourself, since that is the reason you're considering a sabbatical in the first place.
Adventure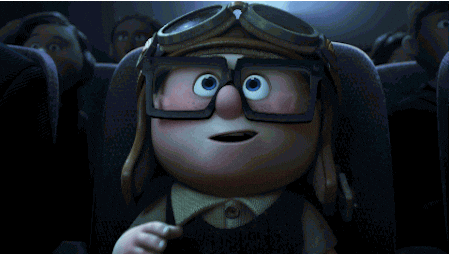 Pick something that you believe has been your calling for a long time. You could be learning to play the guitar, finally buying the ticket to Bali, London, or Florence, restoring a campervan and road-tripping across the Indian Coasts for two months, going for an ayurvedic yoga retreat or just going for a mid-afternoon hike by yourself on a workday. The most satisfying experiences in life are sometimes the simple ones.
Learning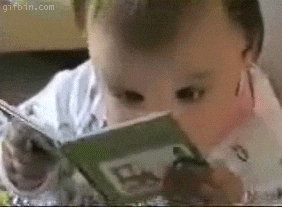 Our brains crave something new to help reset after a long time on the job. This is an excellent opportunity to pick up skills that would be hard to fit in a regular busy day. Learning a new language or your native one are skills that take focus, time, and dedication, and is interesting to study. Maybe you've always been into arts and crafts, something you have the passion and energy for, but not the time. Learning new skills is an incredible way to maintain brain health and minimizing the risk of dementia at an older age. You're doing your current and future self a massive favor by aligning your life with learning. The new skills you pick up can layout additional career opportunities for you.
How Long
Knowing what you want to get out of the sabbatical will help you plan the break to a large extent. If you're going to plan something seasonal, like a trip up in North-India, and see a snowy India, you've only got a few weeks of the year you can make that happen. So, calculating how long and when to take time off will end up helping you a lot.

It's also important to be flexible with duration and timing. For instance, if you want to go away in summer but your company's off-season is during winter, your organization will be able to accommodate your leave then. Maybe you want to go for nine months, but it's more beneficial for the company if you come back in 8 months.
Calculate the Costs
Start pricing out your sabbatical, whether you need to cover necessary living expenses at home or budget out for a big, juicy international trip.

If you plan on staying local, start by calculating your monthly expenses without a salary. Take this monthly average and multiply it by the number of months you plan to take off. Also, you will need to adjust in a few things here and there. If you plan to take up guitar lessons, your budget will have to adjust to the expenses. You can save a considerable chunk by cooking at home rather than going out to eat every other day. (Another skill you can master!)

If you want to travel, get on MakeMyTrip, Airbnb, and TripAdvisor to start to map out the rough cost for travel tickets, lodging, food, and activities while you travel. In this case, also, you'll still incur a cost at home, that is, rent and utility expenses while you're away.

Planning for a sabbatical is, in many ways, similar to planning a vacation. You have to plan a trip and also prepare a cost structure to see how long the plan is viable
No, You May Not!
If you choose to take a career break and your employer doesn't have a sabbatical policy, you may need to resign from being able to do it. By resigning from your job, you have the liberty to take a career break for as long as you enjoy it since you are no longer tied down to the organization. You can use this break as a chance to work on your career change without having the feeling of having to go back to your previous job after a couple of months.

The most crucial thing that you must do when it comes to the sabbatical is to get the agreement in writing.

All of the particulars, as agreed upon by you and your employer, have to be written down, and your employer and you must both have a copy. When you agree to your sabbatical, you have to make sure you think through all of the things which may occur – particularly the situations you would not expect or hope to be in.

For instance, you could run out of all the money you saved and would want to come back to the job early, but you won't be allowed. You may wish to extend your sabbatical. Make sure you thoroughly inquire about the company's provisions for such cases. Does the organization have a policy in case you don't want to come back from Malabar? Does the company have the legal authority to make you redundant?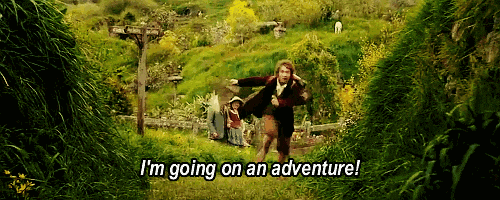 It's useful to discuss this with a rational, significant friend or relative outside the office – a person who can think of what might not go according to plan. No matter what happens, with a sabbatical agreement in writing, and a binding employment contract, you have protection if things go south.

Do keep in mind, however, that a lot of sabbaticals wind up being beneficial for the employer and the employee. So if you're still in the middle of deciding and leaning both ways, rip the band-aid, inquire for sabbatical policies in your organization, plan out the purpose and details of your leave, and enjoy your sabbatical!